Exceptional Laundry Experience at Competitive Rates
Suds R Us is a premier coin laundromat serving Forest, MS and the surrounding areas. We are highly regarded by many local clients for offering exceptional washing and drying machines, innovative laundry technology, competitive rates, and excellent customer service. Read on to learn why should visit us!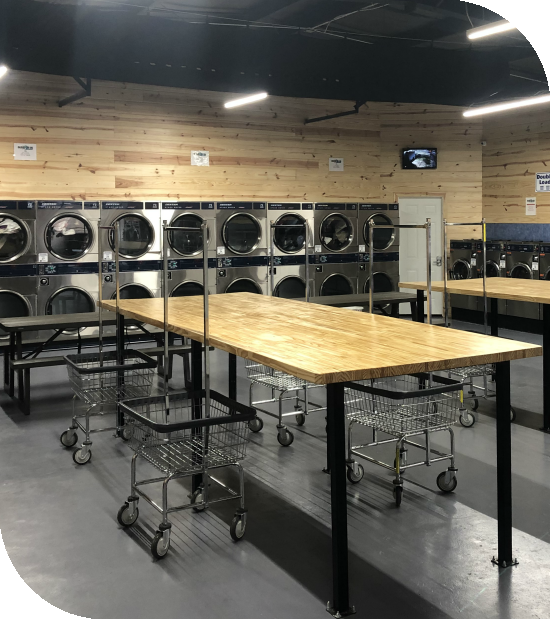 Visit Our Coin Laundromat Any Day
So the next time you need to wash and dry your clothes, come visit our laundromat! Our coin laundromat is open 7 days a week for your complete convenience. We hope to see you soon!
Why Visit Our Coin Laundromat?
Fully Equipped Laundromat

Suds R Us is an upscale coin laundromat equipped with top-of-the-line washing and drying equipment for your laundry needs. We also offer a wide range of amenities to make your every visit a pleasant experience.
Fast Cleaning and Drying Guaranteed
Suds R Us promises steadfast laundry cleaning and drying every time. Our full line of high-quality washers and dryers get the job done properly and quickly. At Suds R Us, you can wash, dry, and be out in less than an hour!
Convenient Location, Safe Facility
Suds R Us sits directly across the police station. Our laundry shop is equipped with a top-notch security system. Our doors automatically lock from the outside after shop hours for safety reasons. Worry not as you can still remain inside once the doors are locked to finish your laundry.