Go In Dirty, Come Out Clean

Not Just Your Typical Laundromat Experience
Suds R Us in Forest, MS offers more than just the traditional coin laundromat experience. In addition to using coins to operate our washers and dryers, you also have the option to use your phone to enjoy our laundry services. Learn more about the Dexter Pay app today!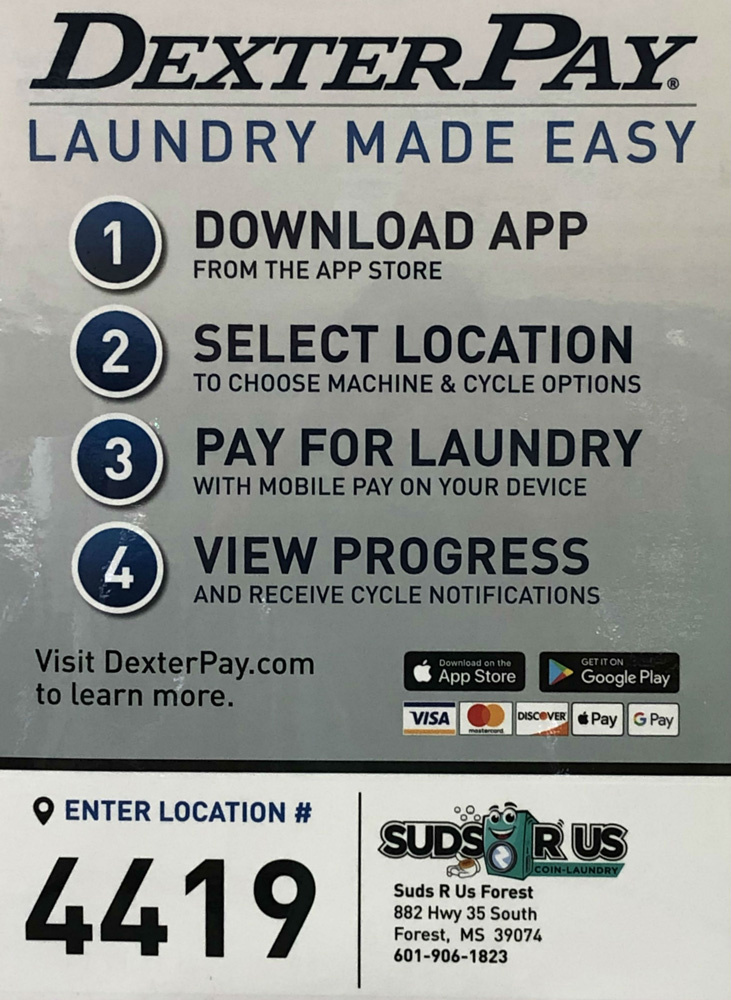 1: Descargue
2: Seleccione
3: Pague
4: Vea
Laundry Services Powered by Dexter Pay
Our high-efficiency washing and drying machines are run by Dexter Pay, a mobile application for laundry payment. Through the app, you can use your debit card to pay for self-service laundry. You can also use Dexter Pay to control our equipment and track the progress of your laundry so you can know when it will be complete.
You can still use coins to operate our machines.Get the App:
https://dexterpay.com/
Doing laundry has never been this easy, convenient, and hassle-free. So, what are you waiting for? Visit us today and take advantage of our laundry services! Please feel free to contact us for more details about our
laundry payment
process.